Wayne Rimple & His Leadership
Moses Lake Steel Supply was co-founded, owned and operated by Wayne Rimple. The business opened its doors in October 1971. Starting with a very limited inventory, Wayne Rimple listened to his customer's, who were mostly farmers, and built his inventory around those needs and services. Wayne Rimple served on many civic organizations such as District Governor for Rotary International, Moses Lake Planning Commission, 16 years serving on the Moses Lake City Council, and 8 years as Mayor of Moses Lake.
Wayne Rimple operated Moses Lake Steel Supply until 2013 upon his retirement. The Company is still family owned and operated and continues to follow the tradition of service and trust.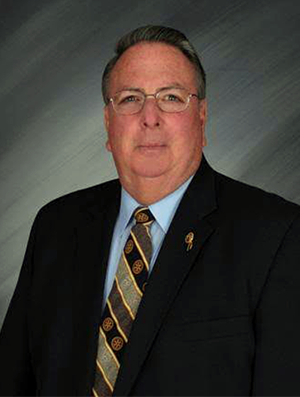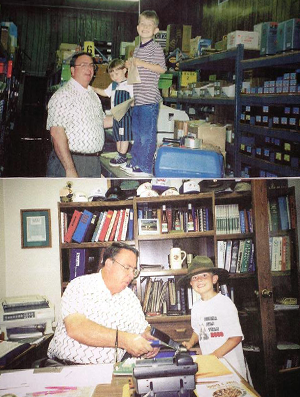 Monte Holm & His Legacy
Monte Holm, founder of Moses Lake Steel Supply, spent his youth in Clarkston Washington, the son of a Lutheran minister. His mother died when he was about 6, and he went to live with an aunt for about nine months until her death. He left his home with his father and stepmother when he was 13.
He lived for six years as a hobo during the Great Depression, Holm traveled all over the United States on trains, working off and on as a sheepherder in Montana during that time. "When you're in a bread line, you're outdoors most of the time," he said. "Oh, it was cold. My poor frozen feet. I would get up, get something to eat and get back in line, and stand outdoors with those frozen feet. I decided when I stood in that bread line, 'If I can ever afford it, I'm going to be good to people.'"
Holm would later be sure to give everyone he met Werther's Original hard candies, gold hobo coins for luck, especially to every lady, and Symphony chocolate bars.
At age 19, he walked into Everett with 10 cents -- 10 cents he kept -- and got started in the junk business.
Holm came to Moses Lake from Everett in the 1950s, a move which resulted from a medical recommendation he leave the dampness of the area, which was impacting his lung problems. He founded Moses Lake Iron and Metal in the 1950s, which he sold to Norman Estoos in 1979, and Moses Lake Steel in the 1970s, which is owned today by Wayne and Karen Rimple.
He also founded the House of Poverty Museum, where he would meet and greet all comers, always giving them Werther's Original candies, coins and/or chocolate Symphony bars. The museum showcased many antiques, including those he came across in his lifetime as well as in the scrap metal business, such as the sheepwagon he used while tending sheep in Montana, and a bell that had been on the U.S.S. Rasher, a highly decorated World War II Navy submarine, which had been considered lost by its crewmen. Holm returned the bell to the surviving members of the Rasher in 2005.
Visitors to the museum could also tour Holm's train cars, which, according to his autobiography, were purchased to make good a promise he made to those who kicked him off their trains while he was a hobo that one day he would own his own railroad. Holm was one of the few remaining registered owners of a private rail line, and his collection includes a presidential dining car used by President Woodrow Wilson and later President Harry S Truman, the last steam engine operated in Alaska and several cabooses.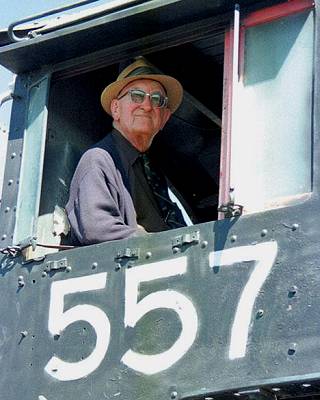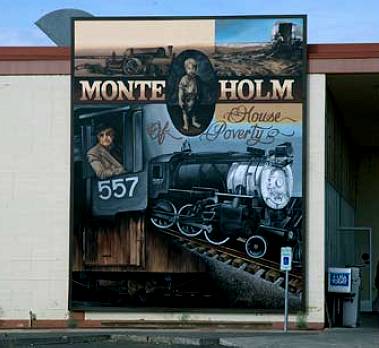 Holm met many noted figures of history in his lifetime, some famous and some infamous. He watched Charles Lindbergh exhibiting his plane and later ate dinner with the pilot, who stayed the night at the Holm home in Rapelje, Mont., in the fall of 1922, five years before Lindbergh became famous for flying over the Atlantic Ocean. During his time as a hobo, Holm also ate at a Chicago soup kitchen managed by Al Capone.
In 1964, he ran for a position on the Moses Lake City Council. His campaign card showed a picture of Holm's backside as he bent over in his garden. The back of the card, said, "Vote for 'Real' Experience," and noted Monte's accomplishments:
Hobo and sheepherder from age 13 to 19 years, which is wonderful experience to learn the value of the dollar
Started in the junk business with 10 cents, at age 19, and have made a success out of things people throw away
I have a lot at stake in Moses Lake and want the opportunity to work for the betterment of our city
I am past president of nothing -- but have the distinction of being the first Honorary Member of Theta Chi Fraternity since its origin in 1919, at Washington State University on Nov. 10, 1963. For an ex hobo and sheepherder, this is indeed an honor.
Holm won the election in a landslide and served six years on the council.
In 1999, Holm's autobiography, "Once a Hobo ... The Autobiography of Monte Holm," was published. On more than one occasion, Holm would share his three secrets to success -- being honest, working hard and being good to people. "Most people fall down on item three something terrible," he would say.
Monte Holm never forgot his third secret. The Moses Lake businessman / Great Depression-era hobo / sheepherder / scrap metal tycoon / rail line owner / former Moses Lake city councilman / House of Poverty museum owner / mural subject died Wednesday, May 3, 2006, at 1:12 p.m.